Five Basics for Visiting Penobscot River Trails in the Winter

Get your x-country ski and snowshoe gear out, because the long-awaited and much anticipated Penobscot River Trails is open for winter. This stunning riverside nature preserve is free and open to the public for day use (no dogs, however), and the staff is out there frequently with a Pisten Bully Snow Groomer creating Olympic quality ski trails.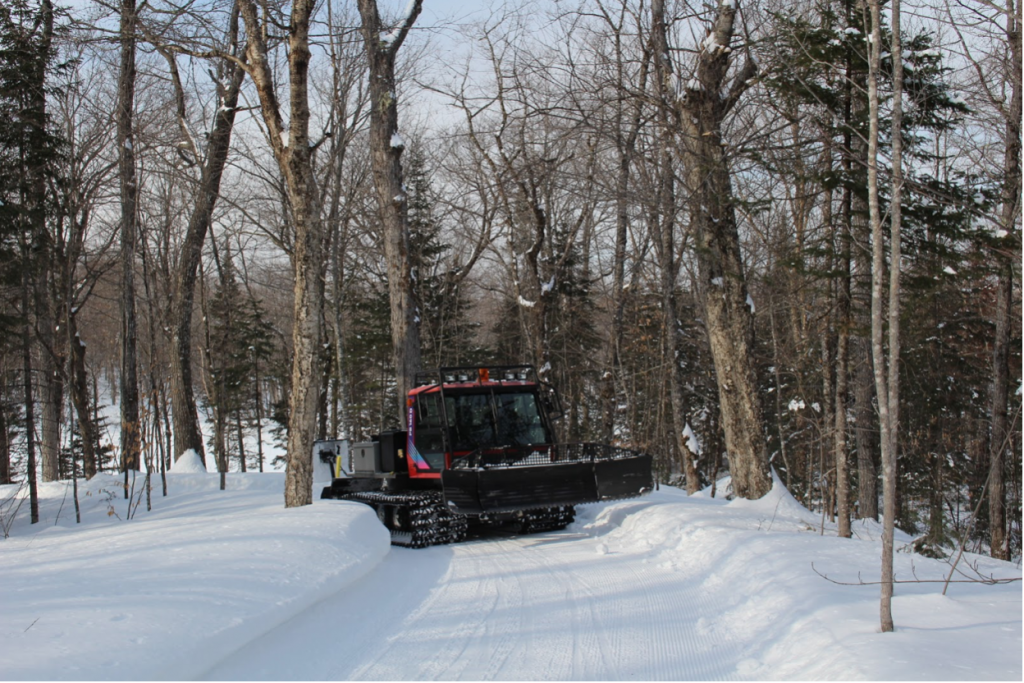 Situated in the Katahdin Region of Maine and recognized nationally for its pristine and unblemished wilderness character, this world-class recreational facility sits alongside a magnificent undeveloped section of the East Branch of the Penobscot River. The wild and scenic 5,000-acre protected property is home to enormous white pines and silver maple trees, a range of wildlife from black bear and moose, to Canada lynx, and offers smashing views of Katahdin and the new Katahdin Woods & Waters National Monument.

What you Need to Know
Penobscot River Trails is situated in the midst of a vast wilderness area. Familiarizing yourself with the region and gaining some key insights about the property is critical for a successful visit. The property features a new and exquisitely built 25-kilometer (16 mile) loop trail that is available for cross-country skiing and snowshoeing in the winter (biking and walking in the spring, summer and fall). There are two warming huts and a visitor center on site, all of which are equipped with woodstoves and vault toilets.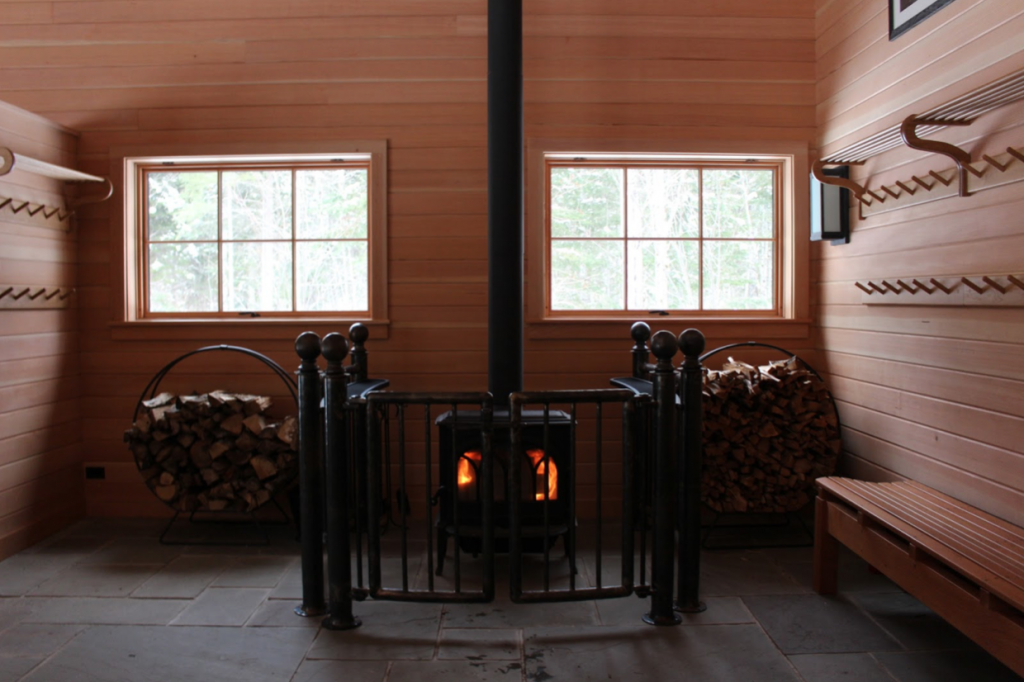 Before you visit Penobscot River Trails, be sure to plan for a safe and enjoyable trip by taking a close look at the map and the rules. Keep these five basics in mind before you go: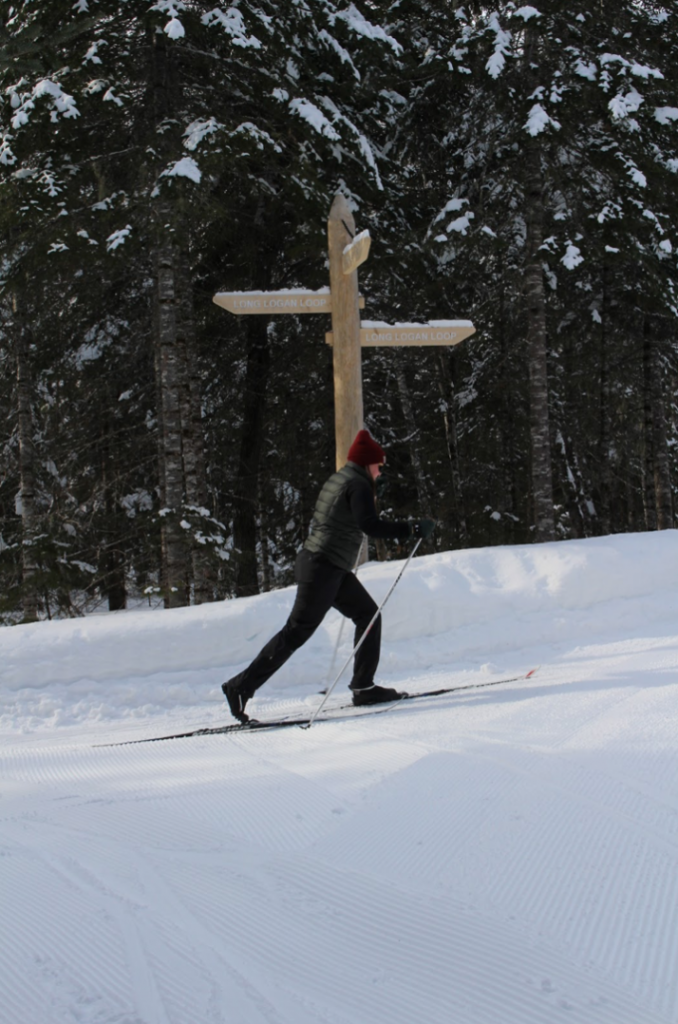 Bring a backpack equipped with water and food. A visit at the Penobscot River Trails is best be conceived as a day trip. Reaching the two warming huts and returning to the visitor center can take upwards of 3 hours in the summer and even more during the winter months. So, it's advisable to bring plenty of food and water to fuel your visit. Water is available at the Visitor Center but NOT at the warming huts, so be sure to plan accordingly.
Pack extra layers. The weather in the Katahdin Region is known to change quickly and dramatically. Inclement weather can severely impact any experience in the wilderness. Be sure you are prepared with cold weather gear, hats, gloves and plenty of warm layers to keep you dry and comfortable.
Check in to the visitor center first. Before embarking on the trail, be sure to sign in at the visitor center. Cell phone service at Penobscot River Trails is spotty at best and signing in will alert staff that you are on the property.
Plan your day. Be sure to plan your visit for success. Keep in mind that the days are shorter during the winter months and temperatures will drop precipitously after sundown. Be sure to get out on the trail with plenty of time to return safely. Bringing a headlamp is not a bad idea.
Be safe and don't travel alone. Penobscot River Trails is a wilderness property and emergency crews are not on site to help in the event of an emergency. Be sure to never take unnecessary risks, and ALWAYS travel with a friend or a group.
Getting Oriented is Key
Penobscot River Trails is designed as a one-way loop trail with four links connecting the outbound and inbound trails (see map).
Heading out from the visitor center, the Silver Maple Trail (a loop less than a mile) winds north (connecting to the Riverside Trail) along the East Branch of the Penobscot River, passing Pines and Ridges Warming Hut (at 6 Kilometers) and eventually reaching the furthest warming hut, Long Meadow Warming Hut (at 14.7 Kilometers).
From Long Meadow Warming Hut, the return is a less scenic, straight shot (11 Kilometers) back to the visitor center via the Tote Road.
For a shorter experience, visitors can visit the Pines and Ridges Warming Hut and return back using Link 2 (approximately 12 Kilometers round trip).
There are four links connecting the northbound Riverside Trail and the southbound Tote Road. These links are a convenient way to short-cut your day if needed.
Before you go, visit the map and plan your day.
Driving directions to Penobscot River Trails can be found here.

Bottom Line
The Penobscot River Trails is one of Maine's newest and most extraordinary recreational gems and was voted by Down East Magazine as one of the 2019 Best Places to Visit in Maine. One trip to the property will tell you why. No reservations are needed and loaner skis and boots available on a first come/first served basis Saturdays and Sundays by cash donation.