Welcome to the Maine Outdoor Education Program!
The Maine Outdoor Education Program offers school age children three instructional fitness activities per year, in the fall, winter, and spring. Through this experience of activity in the outdoors, the programs seek to highlight the connection between personal health and environmental stewardship. These activities are entirely free to the school group and include instruction from skilled guides, use of recreational equipment (nordic skis, snowshoes, canoes, kayaks, mountain bikes), and additional seasonal gear as needed.
Since 2012, MOEP has been committed to creating a meaningful and enriching opportunity for students, emphasizing environmental awareness and lifetime fitness. MOEP has developed an interdisciplinary curriculum to complement the students' classroom teaching with time devoted to outdoor activity. This serves to integrate an awareness of aerobic fitness with future stewardship of the environment.

Through MOEP's Fall, Winter, and Spring programs, students from first grade through high school learn lessons in botany, geology, geography, and ecology, while participating in four-hour activities such as mountain biking, kayaking, canoeing, cross-country skiing, and snowshoeing. These field trips take place in the Penobscot watershed, at our Maine Outdoor Education Program Base on the East Branch of the Penobscot River in Maine's North Woods.
MOEP programs are executed by an experienced outdoor recreation center in that serves the Northern Maine community. 
The Maine Outdoor Education Program is committed to:
-Adapt to all ability levels and needs to create an inclusive learning environment.
-Create a multi dimensional curriculum that builds skills from competency to mastery and links knowledge with experience.
-Use interdisciplinary teaching practices to promote environmental awareness, lifelong learning, bold curiosity, personal health, and community connection.
-Correlate the operating curriculum to the academic standards of Maine Learning Results.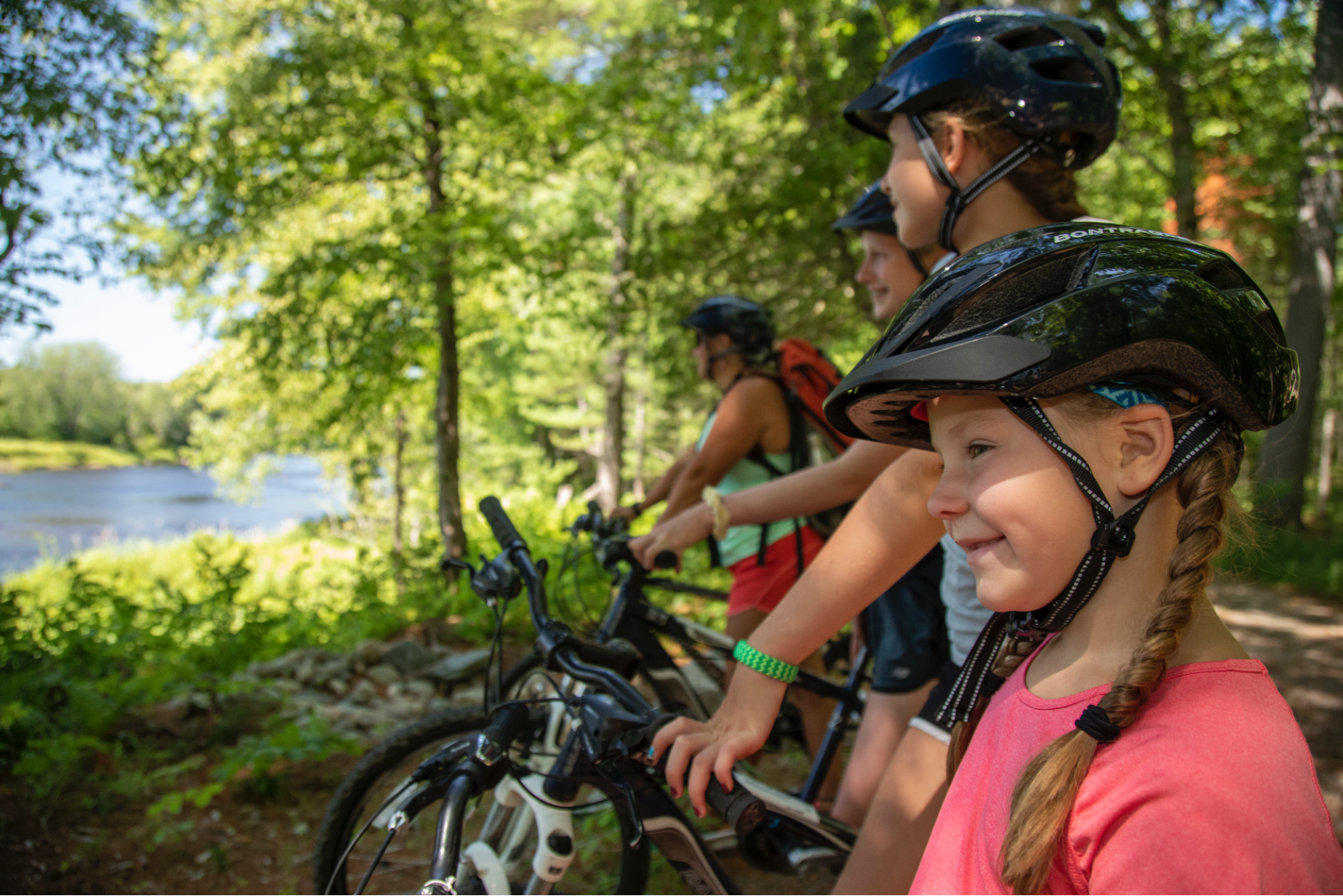 Fall Mountain Biking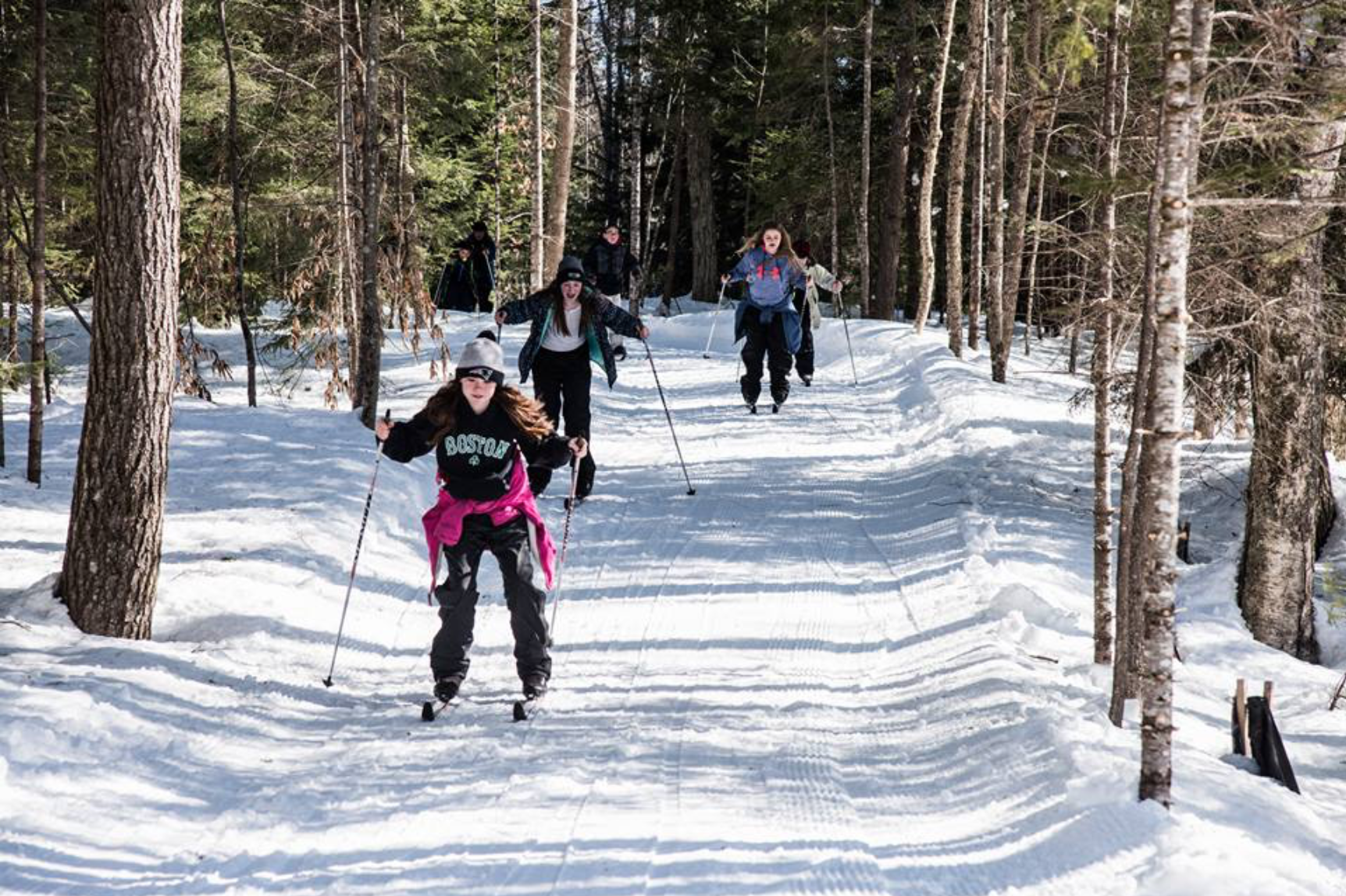 Winter XC Skiing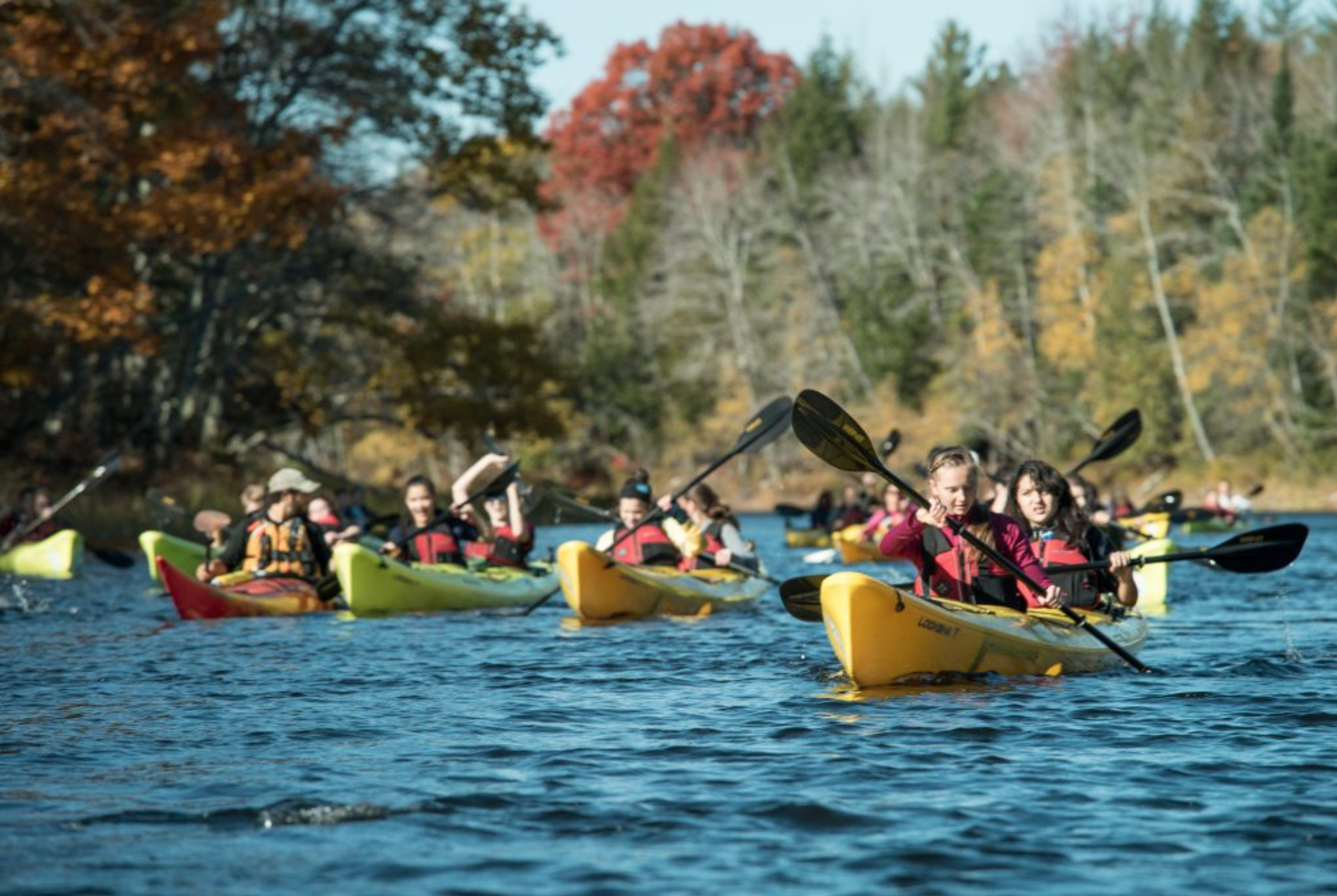 Spring Paddling
All programming will encompass one of the following seasonally appropriate activities:
Mountain biking, Kayaking, Canoeing, Hiking, Snowshoeing and Nordic Skiing.
-MOEP will provide all equipment and protective gear for participants.
-MOEP will consider the acquisition and design of adaptive equipment for students with disabilities.
-Equipment and gear will be state of the art that is inspected and maintained daily while in use.
-MOEP will be proactive in evaluating community and wilderness sites for use and assist in the maintenance of sites to encourage use and safety.
Our curriculum serves to integrate physical fitness with the stewardship of ecological resources.  We will provide teachers with grade appropriate goals and objectives for each fitness activity, discussion questions, and resources for further inquiry.  In collaboration with the school's goals, we aim to inspire reading and writing opportunities that build on the use of technology and play a broader role in the communication of our events, happenings and progress.
Click here for Trip Preparation & Forms
*If you are interested in learning more about being an instructor please contact us!
Should you have further questions or concerns please contact our Program Director, Val Locke, at (207)723-5438 or vlocke.neoc@gmail.com