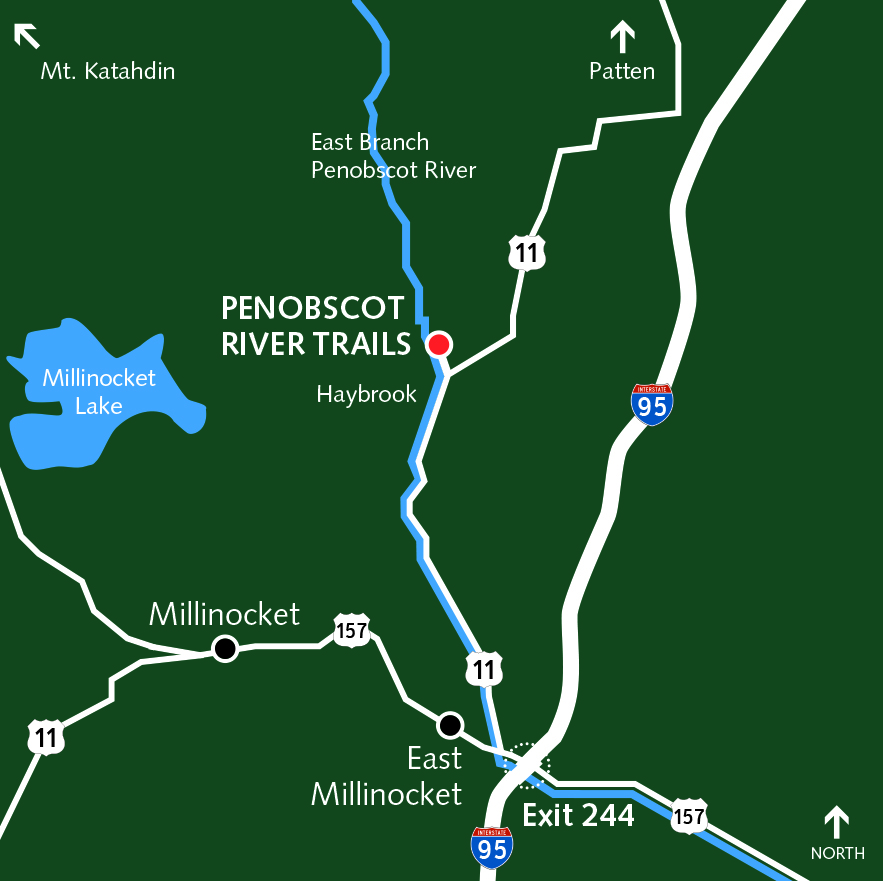 Location
East branch of the Penobscot River
2540 Grindstone Road
Soldiertown TWP, Maine 04460
Directions
From Bangor, ME, take 95N to Exit 244, Medway.
Take a left at the top of the exit ramp, continue driving past the Irving Gas Station, and take your next right onto Route 11.
Take Route 11N for 11.9 Miles, turn left after Haybrook.
PRT Entrance Sign located on left side of the road.
Follow signs for .5 mile to our Public Parking Lot and Visitor Center location. Please register (sign in/out) at our VC for your daily use.